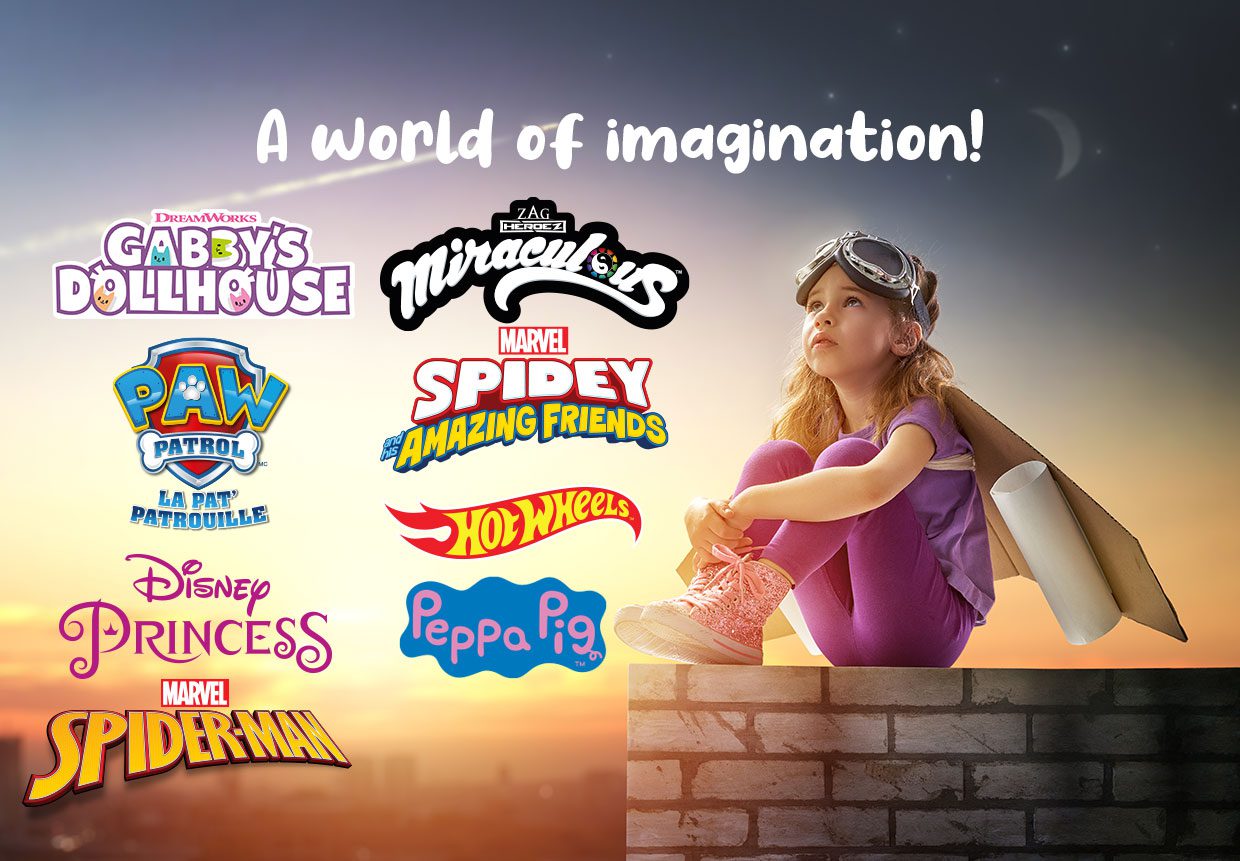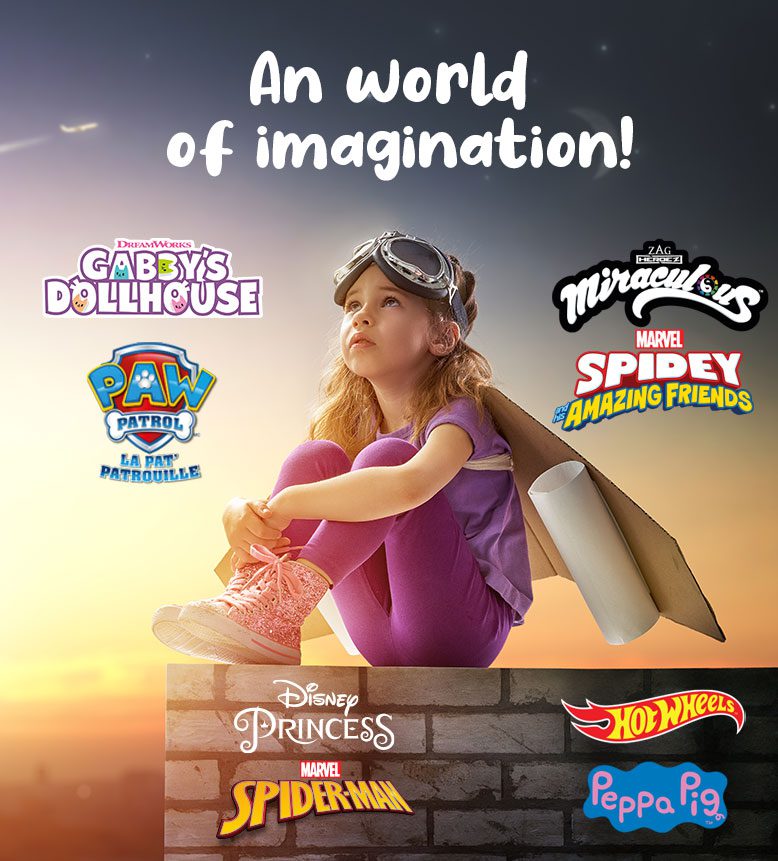 Welcome to Danawares
In business for almost four decades, Danawares is uniquely positioned to be Canada's one-stop-shop destination for a large and diverse range of quality, licensed and non-licensed product lines.
Spidey and his amazing friends
Follow Peter Parker, Gwen Stacy and Miles Morales and their adventures as the young heroes team up with Hulk, Ms. Marvel and Black Panther to defeat foes like Rhino, Doc Ock and Green Goblin and learn that teamwork is the best way to save the day.
Gabby's Dollhouse
Meet Gabby, a positive, determined, and just a little bit klutzy, kid who's not afraid to be herself! She loves cats, cooking, pretending, and of course, being with all of her friends. Join her on her adventures as she gets into silly situations, makes unforgettable memories with her best friends, and embraces any mistakes along the way.
Miraculous LadyBug
Marinette Dupain-Cheng, your average shy, clumsy high-school student is given magical powers, along with her crush, Adrien Agreste. While facing homework, school, bullies and keeping her identity secret, she turns into Ladybug, with her partner Cat Noir. Saving Paris from Hawkmoth and other villains isn't something every pair of tenth graders can handle.
Our retailers
Our product expertise, comprehensive understanding of the marketplace, and wide distribution and valued customer relationships make Danawares the perfect distributor partner or sales agency for companies looking for skilled strategic representation in this Canadian Market.
A dedicated account manager manages each distribution channel. We have sales expertise covering mass merchants, department stores, regional value chains, specialty, grocery, pharmacy, fashion, and independent specialty stores. We don't sell our customers. Instead, we serve their specific needs, understanding their unique service and merchandising requirements.
We can service our valued customers with Direct Import Programs and domestically serviced replenishable programs from our domestic warehouse in Montreal, Quebec.